Happy Gandhi Jayanti 2020: Images, Wishes, Messages, Quotes, Pictures and Greeting Cards
01

/10

Gandhi Jayanti 2020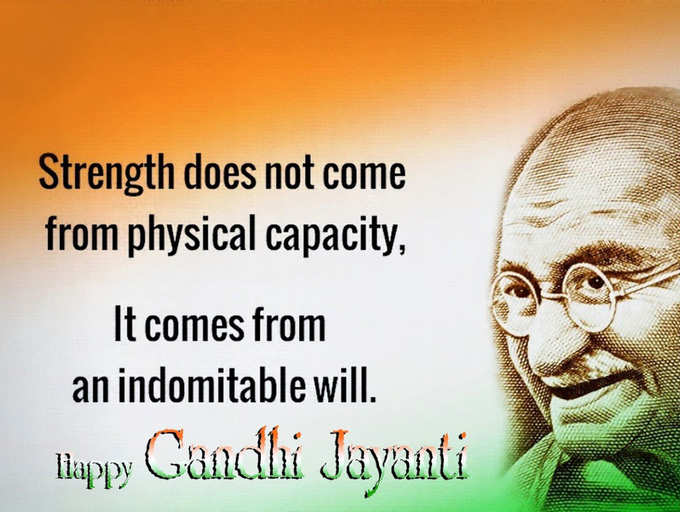 Mohandas Karamchand Gandhi, also known as the "father of the nation" was born on October 2, 1869. He was fondly known as 'Bapu' as he was a simple man and followed what he preached. Gandhi dedicated his entire life fighting for the freedom of India from the clutches of the British empire.
His birthday is one of the important national holidays in India and the United Nations has announced that October 2 will be celebrated as International Day of Non-Violence worldwide.
02

/10

Mahatma: A great soul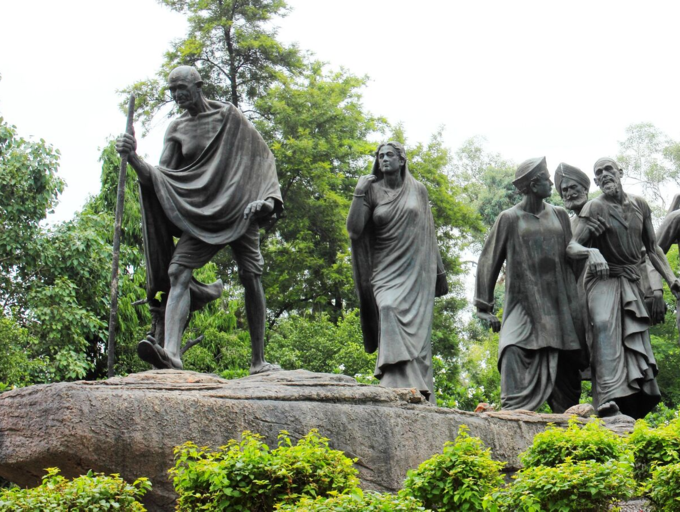 Gandhi lived the life of idealism and strongly believed in non-violence and led the independence struggle with peaceful protests. He led the successful campaign for the independence of India from the colonial rule, which is why Rabindranath Tagore, a renowned polymath and poet, gave him the title of 'Mahatma' (a great soul).
03

/10

Father of the nation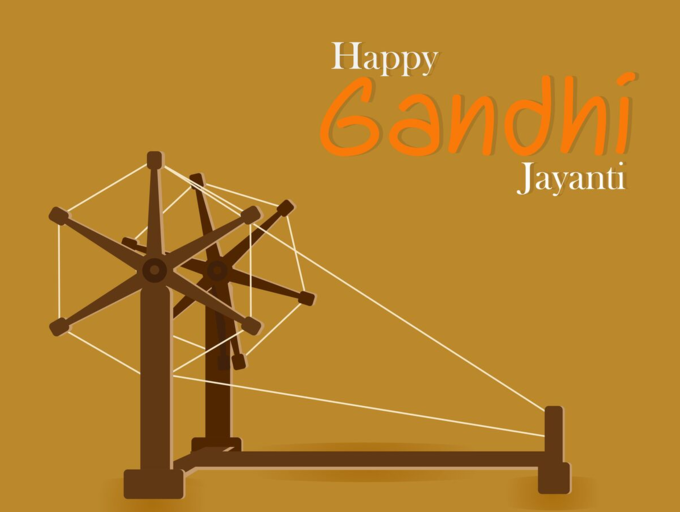 His birth anniversary is celebrated as Gandhi Jayanti in India, where 'Jayanti' means anniversary. His practice of Ahimsa and Satyagraha won over hundreds and thousands of Indians, uniting and inspiring them for a non-violent freedom fight against the British Raj. Therefore, we can rightly call him the "father of the nation".
04

/10

Happy Gandhi Jayanti 2020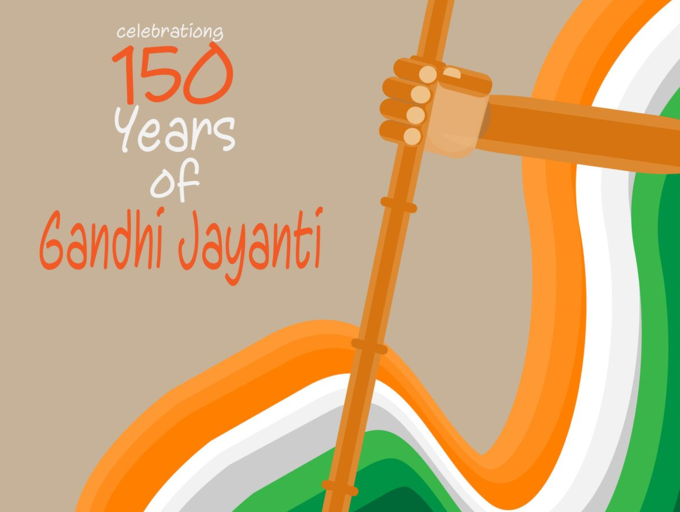 On this special day, let's remember the great freedom-fighter and all the amazing life lessons he left us with. You can share these images, messages, WhatsApp status and Facebook posts to mark this historical day.
Here are some of the inspiring quotes from the father of the nation as it is important to take a day to reflect on his life lessons. Wishing you a very Happy Gandhi Jayanti 2020.
05

/10

​Happy Gandhi Jayanti 2020: Messages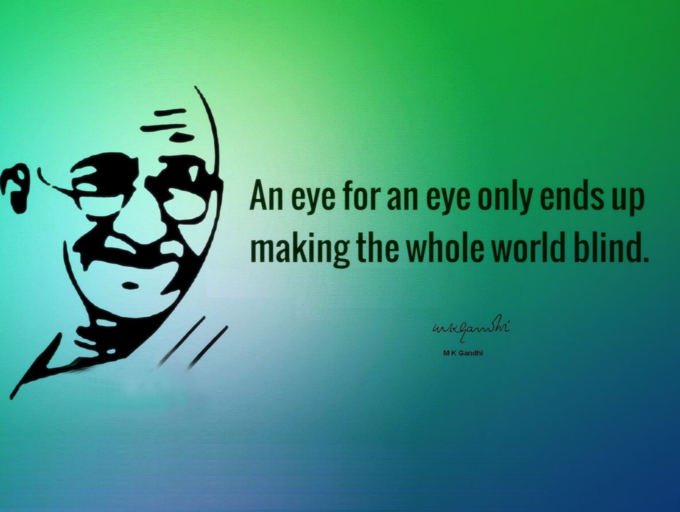 Even if you are a minority of one, the truth is the truth. Mahatma Gandhi Happy Gandhi Jayanti!

Humanity is an ocean; If a few drops of the ocean are dirty, The ocean does not become dirty.
Follow the path of truth Spread Bapu's great Ideas to inspire everyone.
06

/10

Messages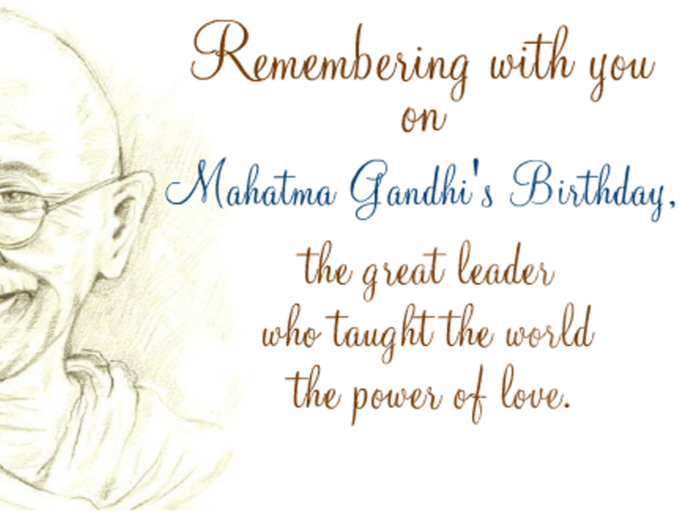 Always aim at complete harmony of thought and word and deed. Always aim at purifying your thoughts and everything will be well.
The weak can never forgive. Forgiveness is the attribute of the strong.
A man is the sum of his actions, of what he has done, of what he can do, nothing else.
07

/10

​Happy Gandhi Jayanti 2020: Quotes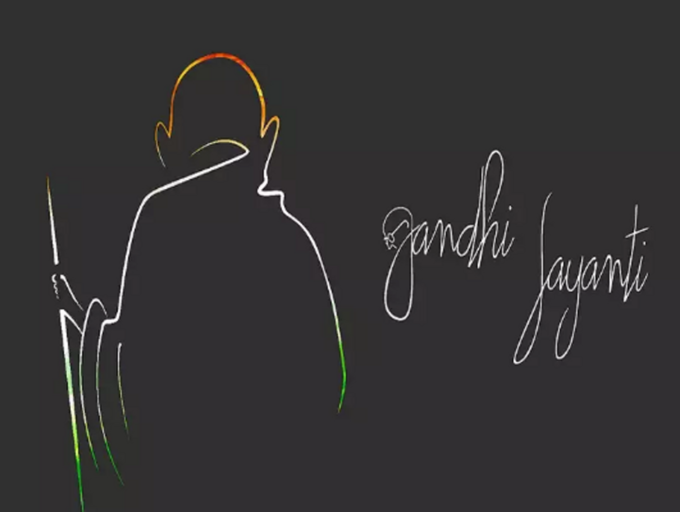 Anger is the enemy of non-violence and pride is a monster that swallows it up.

08

/10

Quotes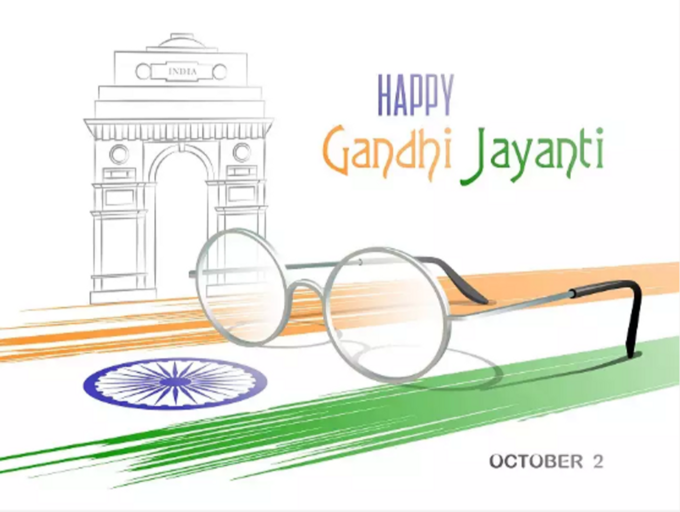 The greatness of a nation can be judged by the way its animals are treated.
Be the change that you want to see in the world.
An ounce of patience is worth more than a tonne of preaching.
09

/10

Quotes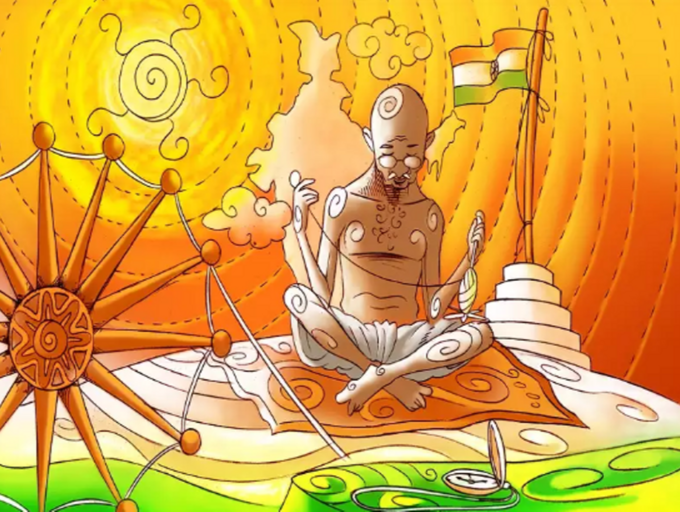 Change yourself - you are in control.
Glory lies in the attempt to reach one's goal and not in reaching it.
You must not lose faith in humanity. Humanity is an ocean; if a few drops of the ocean are dirty, the ocean does not become dirty.
10

/10

Quotes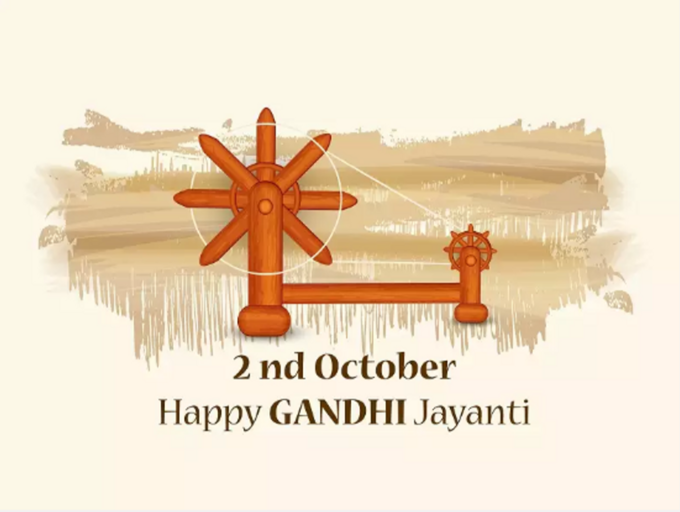 Freedom of a nation cannot be won by solitary acts of heroism though they may be of the true type, never by heroism so called.
Democracy necessarily means a conflict of will and ideas, involving sometimes a war to the knife between different ideas.
Truth is like a vast tree which yields more and more fruit the more you nurture it. Truth alone will endure, all the rest will be swept away before the tide of time