Happy Birthday My cutie pie doll DCutiee

This very special Day A Beautiful Girl was born on earth...she's no less than an Fairy
She grew up into a most gorgeous Girl
She's Bright,
She's Lovely ,
She's Caring ,
She's Januable,
She's Adorable,
She's Gorgeous,
She's the Unique
She is beautiful, almost in every way possible, inside and out
She's the Absolute Deewani !! and most importantly She's Very talented Too
She writes FFs and she love writing and she do amazing sketches
and many hidden talents we yet to see
I love her, she's my angel
she means to us as she is turning one year older so lets make her day special everyone.





Happy Birthday
Finally the day of your birth is here!
May you have many more birthday's to come. May you live until your 101!
May God shower your world with love, peace n happiness n all d things needed to make this birthday a treasured memory
May God's hand be over you in blessing always
May you be like this happy, laughing smile for years to come
Stay the way you are like a ray of sunshine spreading warmth where ever you go
Once again Happy Birthday
Angels paused to have a look
To hear the sound that echoed loud
Of a girl who entered the world
To spread happiness all around.
The smile that never falters
Eyes that twinkles with laughter,
You love without reason
Giving always without expectation
Adorable most when in anger
Since even that depicts the ocean of love you had to offer
The craziness that knows no bounds
The spunk that adds zing to everything you do
Making you unique all the way more
Accompanied with attitude that says it all
May you reach zeniths of everything you aim for!!!!!!!




MY WISH 4 U...
WRITTEEN BY HEART
SEALED WID KISSES
FILLED WID PRAYES N LOAAADS OF WISHES..
LIGHTEN UP BY MOON
REACHING TO U SOOON..
ADORNED BY FLOWERS ...
DECKED WID STARS...
I JUST HAVE TO SAY
WISH U V. VERY HAPPY N FUNFILLED BIRTHDAY..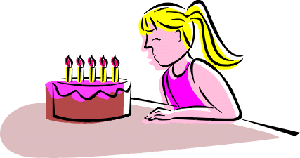 Bar bar ye din aaye bar bar ye dil gaye
tu jiyo hazaro 1000000000000000000000 sal
ye meri hai aarzoo
HAPPY BIRTHDAY TO U..
HAPPY BIRTHDAY 2 U
HAPPY BIRTHDAY TO U...